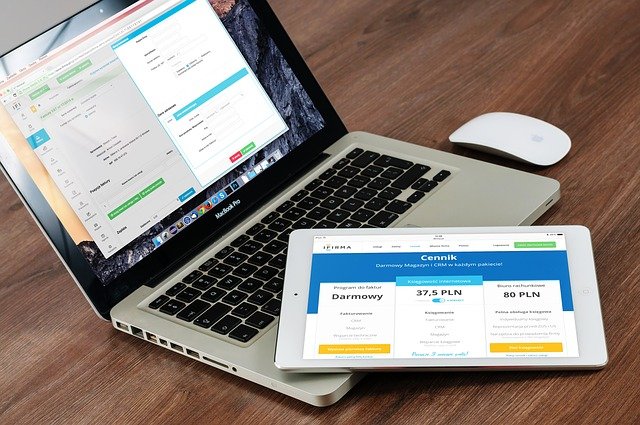 A website that's poorly designed isn't just an eyesore; it often results in a high bounce rate as well as fewer business leads, and this may directly impact the bottom line of your business. It is due to this reason that successful organizations rely on skilled web designers to keep their visitors engaged. If you have a good eye for how a website should look, you should consider learning how to become a web designer.
If you choose a web design career, you will be helping businesses generate more revenue and solve problems. The question is, what's in it for you? The BLS reports that you can expect 8 percent job growth over the next 10 years as well as a high salary, for starters. If a creative job in a lucrative and growing field is something you find interesting, find out how to begin your career as a web designer. As a side point, I would highly recommend that you check out 'headless web development'.
What is a Web Designer?
A web designer is an IT professional that's responsible for designing the interface and layout of websites. Users interact with the work of a web designer immediately when they land on a website. Web design includes the text font, graphics, icons, colors, and presentation of the content that creates the user experience. A web designer, however, shouldn't be confused with a web developer, whose role focuses on the functionality and back-end development of websites.
What Does a Web Designer Do?
Web designers use both their technical and creative skills with the ultimate goal of enhancing a website's user experience. A web designer can spend a morning fixing a lackluster header and an afternoon resizing an image that is slowing down the entire website.
Web designers might utilize software and tools such as Dreamweaver, HubSpot, WordPress, or even other popular web design platforms and work with CSS, HTML, as well as JavaScript to create and improve the front end of a website.
A web designer's day-to-day duties might include:
Maintaining and updating websites
Ensuring that webpages are compatible with mobile, tablet, and desktop platforms
Discussing interface design options with clients
Designing interfaces that help clients generate more leads
Designing website templates, layouts, and navigation customised to the needs of clients
Producing design features that can be used in social media along with other marketing channels.
Optimising images and working with graphics.
Web designers usually work in web marketing agencies, on a freelance basis, or directly for businesses.
How to Become a Web Designer
Nobody can simply become a web designer on a whim; you must first learn how to translate your natural creative abilities into a technical language that can be spoken by the internet.
How to Get a Web Design Degree
If you have a bachelor's web design degree, you will definitely be a step above the rest when you apply to jobs. An IT degree or graphic design degree with a concentration on web design can also give you a solid foundation in web design fundamentals.
Today, there are some colleges that offer web design degrees, some of which offer classes online if you prefer maintaining a flexible schedule. Pursuing a master's degree can also help you hone your talents further and gain advanced knowledge in the field.
Web design classes typically cover:
Graphic design
Responsive web design
Programming with JavaScript
CSS and HTML
App Development
Web Media
While having a college degree is likely to make you more competitive in the job market, it isn't always required. You can also learn web design on your own through trial and error by designing your own website. For instance, a hobby blog or website can make a highly effective portfolio that can show potential employers that you have a good understanding of web design.