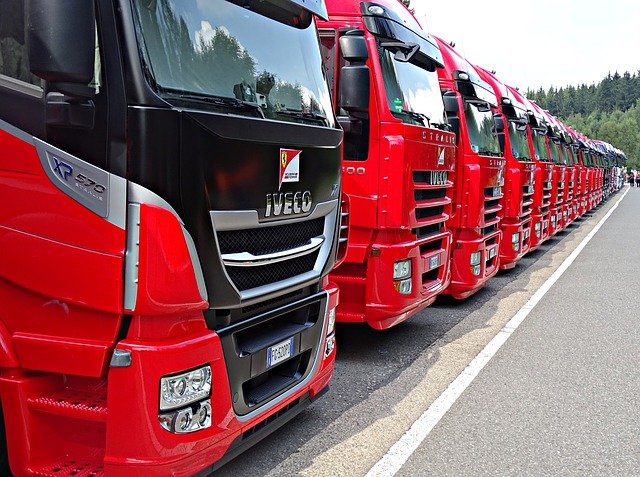 HGV drivers are in great demand in the UK right now. They are arguably one of the most important links of the supply chain, as they transport goods across the country. Without them, we wouldn't be able to satisfy our basic need for food, clothing and living standards.
The Brexit has generated a major shortage of HGV drivers in the UK. While this situation has a negative impact on consumers, it is actually a great opportunity for job seekers to enter the HGV driving industry. This is a promising career, as there are lots of HGV driver jobs available. Furthermore, such jobs come with a wealth of benefits, including good salaries, the freedom to travel, and the pleasure to be your own boss while at work.
Here are the four top reasons why an HGV driver career can be an excellent choice. Read them carefully to see whether this career path would suit you. I would highly recommend you checking out HGV driver training.
High Paying Salaries And Fringe Benefits
The salary is perhaps the most important aspect of your job. In this respect, a job as an HGV driver won't disappoint you. Beginner salaries start at £20k, which isn't too shabby. In addition, the current driver shortage has led to an increase of the earning potential of this type of job. Depending on your training and experience, you can find HGV driver jobs that pay anywhere between £30k and £40k. Even though your salary would also depend on the employer, chances are you'll get an above average pay for your work. We also have to mention the extra benefits and bonuses many companies offer their drivers, in order to prevent them from leaving.
Excellent Job Security
Well-trained and experienced HGV drivers will always be in great demand. Consumers need goods and supplies, regardless of UK's economical, political or health situation. If you were hit by the Covid-19 pandemic, you probably understand how important job security is. Being able to keep your job or to find a new one at any given time is one of the best reasons to embrace this career path.
Freedom And Flexibility
If you hate spending eight hours a day at a desk, filling in complex spreadsheets or attending business meetings and corporate presentations, becoming an HGV driver might be the best thing you can do for your professional career. HGV driving allows you to choose your working hours, in order to accommodate your other responsibilities and your leisure activities. Besides, you'd get to explore the country and to meet interesting people along the way. An inquisitive mind would find plenty of rewards in this type of job.
Easy To Join
Getting your full HGV driver certification is fairly easy and less expensive than you might think. The two prerequisites are to be over 18 years of age and to have your category B driving licence. You'd also need to complete a medical to apply for your provisional HGV driver's licence. The last stage of this process is to pass your theory and practical tests to gain your Driver Certificate of Professional Competence qualification.
This process may take anywhere between eight and ten weeks. Once you pass your tests and get your certificate, you're ready to work as an HGV driver. The costs are relative low, if you take into consideration the earning potential. Also, you may be able to benefit from the various incentives major players in this industry offer to attract new drivers to join.