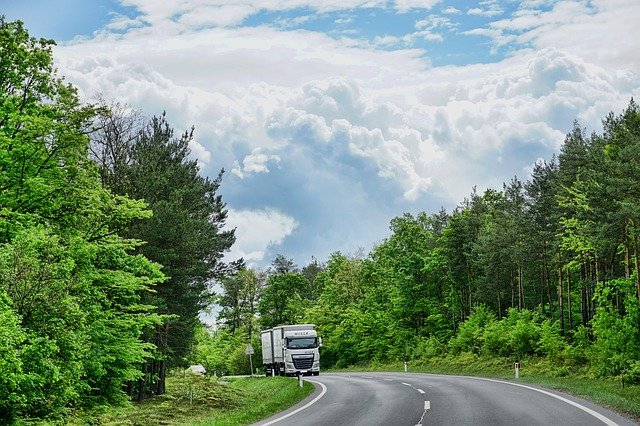 HGV drivers are extremely important in the UK supply chain as they are responsible for transporting supplies and goods throughout the country. Due to Covid-19 in the last two years, we have all seen how important they are to the economy.
Right now, there is a shortage of UK HGV drivers and this is good for persons who want to become HGV drivers and bad for consumers. There are lots of HGV driver jobs and many of them have excellent benefits. Some of these include a great salary, you can be your own boss and of course, a great deal of freedom.
So, if you are thinking about joining this career, then you should check out our top 4 reasons why this job is a great choice for you. See here for HGV driver training.
High Earnings
One of the most important aspects of any potential job or career is the salary. So, if you want to become an HGV driver, then you can expect to start at about £20k. However, since there is such a high demand for HGV drivers and a shortage, this means that many salary offers have increased. So, according to your training and experience, you can earn a lot more. On average, you can expect to earn between £30 -£40k according to your employer. Also, you'll have the opportunity to earn bonuses and incentives as well.
Good Job Security
Trained HGV drivers are in high demand due to the shortage and this means that job security is high in this career. As you may have noticed with Covid-19, job volatility overall has increased and many people have lost their jobs. So, it is a smart idea to enter a career that offers high job security. This will help you to protect yourself now and in the future.
Lots Of Freedom
If you hate the idea of working behind a desk in a typical 9-5 or in an office or factory, then being an HGV driver may potentially be perfect for you. After all, everyone is different and will have different needs and responsibilities. The good thing with HGV driving is that you'll be able to select the hours that are best for you. Also, you'll be able to explore the country and meet lots of new people every day. You'll even be able to enjoy listening to your favourite podcast while driving!
Easy To Get Started
It is actually quite easy and affordable to become an HGV driver that is fully certified. You won't need to get a degree, however, you'll need to do many tests before you start driving. In order to start, you'll need to be over 18 years old and hold a driving license that is category B. You'll have to apply to get a provisional lorry drivers license as well as do a complete medical. Then, you'll have to do a practical and theory-based test so you can obtain your Driver Certificate of Professional Competence.
This may appear to be a lot, however, it isn't and it will take about 8 to 10 weeks to get qualified. Also, the cost of doing so isn't high especially when you look at your potential earnings as a certified HGV driver. There are currently many incentives being offered to attract people into this field so there is the possibility that you wouldn't need to pay to get certified and get started as a new HGV driver.