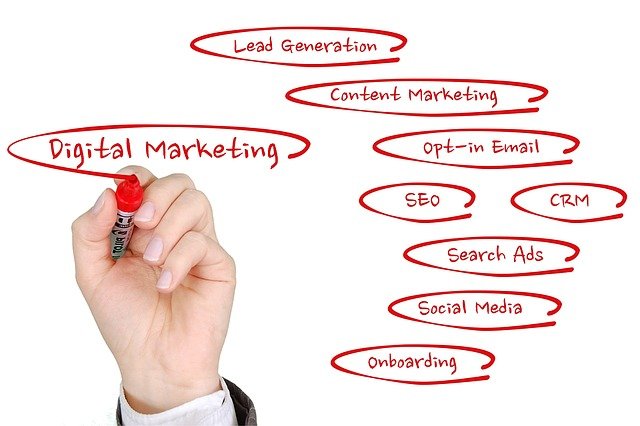 Different Types Of Digital Marketing Agencies
Picking the right digital marketing agency is something that can be a challenge if you aren't entirely certain what you should be looking for. While some agencies do specialize in a particular service or industry, others operate in various ones. Keep in mind, that the best option for your business is going to be dictated by your budget, marketing goals, and whether or not you want to be hands-on or hands-off with your digital marketing efforts. Here are some of the most common agencies you will find out there.
Some Of The Most Common Digital Marketing Agencies:
Digital Marketing
This type of marketing agency reaches customers online through different channels. They leverage omnichannel, multichannel, or single-channel marketing. With the single and multi-channel efforts, they typically look to interact with customers on either one or various websites at the same time. Whereas, if they are utilising an omnichannel approach, they are doing so through many different channels throughout the entire lifecycle. If you are looking for a digital marketing agency I would highly recommend Sixth Sense,
Full-Service Agency
Any agency that deems itself full-service is typically larger than the other agencies. These agencies are usually offering full-cycle support. A lot of businesses will partner up with these agencies to handle their marketing efforts for them. This allows them to spend more time focusing on other things that require their attention in their business. They also typically have specialisation in doing different projects that the business needs help with. They can also bring a lot of labour at a reduced cost than what the business owner would be able to get on their own.
Inbound Agency
This is an agency that specialises in offering inbound marketing tactics. These typically are very different from outbound strategies. These agencies usually look to position themselves wherever their customers can easily find them. They use this to build trust and to make sales over the long run. Inbound strategies are excellent for delivering lower customer acquisition costs and they can generate good sales numbers. However, they take a lot longer to generate results. You can expect strategies to take anywhere from 6 months to an entire year before you start to see the fruits of your labour.
SEO Agency
Any digital marketing agency that specialises in Search Engine Optimisation (SEO) assists its clients with creating websites and getting them to rank higher within the search engines. They will typically have employees doing various daily tasks to optimise a website. These tasks include:
Conducting keyword research
Performing website audits
Generating backlinks
Doing backlink audits
Creating and optimisation video descriptions
Building links
Metadata assessment
A professional SEO agency is typically going to utilise data analytics and various other tools at its disposal to figure out ways to improve a site's rankings. They will conduct split testing and adhere to the best practices laid out by Google and other search engines. They will also keep the website up-to-date with the latest algorithm changes.
PPC or 'Paid-Advertising' Agency
Paid advertising is one of the best ways to generate targeted traffic to a site. Unlike free traffic, paid traffic requires you to spend money incrementally to drive traffic to your site. You will find these ads appearing across websites and search engines. Paid advertising is one of the best ways to drive traffic to your site in a short period. However, it can get expensive. Because of this, you need to optimise all of your campaigns to ensure you aren't excessively spending on advertisements that don't convert at a high rate.