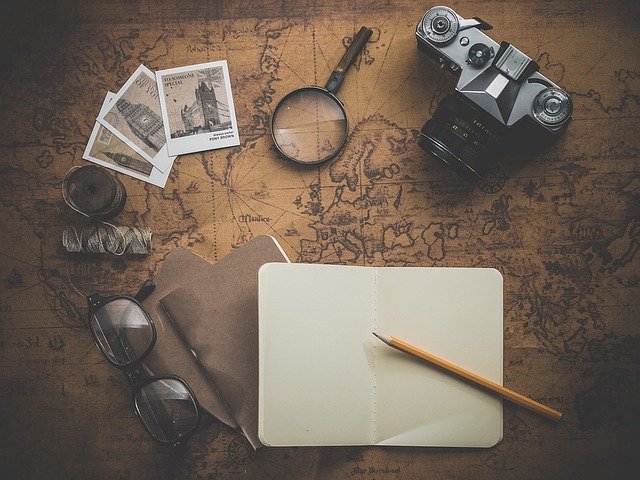 1. Travelling doesn't need to be costly.
These days, travelling abroad isn't a pastime activity meant for the wealthy. Today, the market is brimming with very convenient travel packages and train/bus/plane tickets. Furthermore, there are hitch-hiking and couch-surfing, limitless chances that amalgamate work/studying and travel, and many funded programs. All of these prospects are available for you to take hold of them. Just ensure that you aren't lazy when it comes to doing your requisite paperwork and research.
2. You get the opportunity of learning without even trying.
Most people find it difficult to remember some specific facts from a book they've read concerning a particular museum/place/famous establishment. Conversely, it is considerably easy for the same information to stick to your mind when you learn them first-hand on the ground. Your memory of the place will be more vivid when you relate to your own experiences, and that's exactly what travelling brings to the table.
3. You interact with different people.
This is among the top benefits of travelling abroad. I honestly believe that a person can learn a lot from persons belonging to different religions, cultures, and nationalities, and nothing is comparable to fostering friendships across borders. You'll be surprised at the different ways you can get chatting with people when you're abroad, from standing next to someone in a queue in a cafe or speaking to someone on a cruise along the Kinabatangan river. What's more, nothing beats going to another country and already having somebody there you can count on to show you the ropes just like a local.
4. You can practice or learn a new language.t
As a scholar of languages so to speak, I believe that the best way of learning a new language or speaking it articulately is to reside amongst natives and make use of the language regularly. As they say, when it comes to languages – you either make use of it or lose them. I don't see any need for someone taking the time to learn a language for several years and not getting the chance to use it practically.
5. You learn to navigate in a new environment.
Once you are able to move around with ease, it will be easier for you to acclimatise to the local regulations regardless of your location. You get past cultural shocks, not to mention how easy it will be for you when you return to your motherland and what was a series of complex procedures before becomes a walk in the park.
6. You are more likely to do things you wouldn't normally do at home.
Bungee jumping, mountain climbing, extreme sports? Why not. Activities that previously appeared too difficult, scary or go against some biases back at home turn out to be things you can seriously consider when you travel abroad. You'll likely find yourself more inclined to take the risks and don't think too much about the possible repercussions. When it comes down to it, you'll have taken that experience off your to-do list and feel more invigorated than ever.
7. You develop and become a better version of yourself.
I purposefully left this reason for last since it is the deepest reason to travel abroad of them all, and defines an alteration that comes to light over the period spent travelling to various places abroad. The more you experience and view different places, the more it will dawn on you how large the world is and what it has to offer. From there, you'll begin to concentrate on the things that matter in your life and stop fretting over little failures that happen in your life. You start being more positive and stop taking life too seriously.