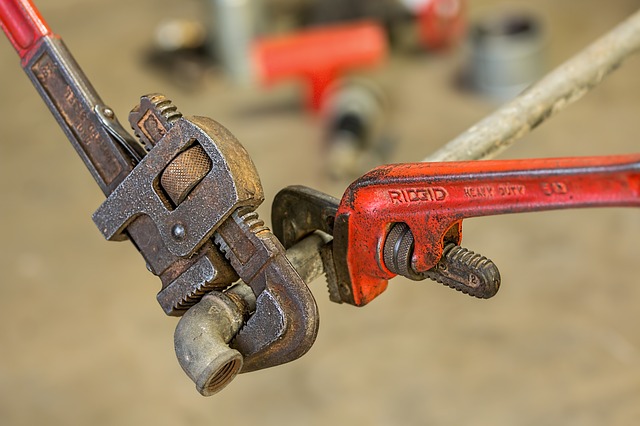 Your home's plumbing plays the crucial role of bringing clean water for use and getting rid of wastewater from the same. It thus makes one of the essential systems in the house including security, electrical wiring system, etc. The plumbing system should thus be properly maintained and serviced regularly to ensure everything runs smoothly. This is the only way you can avoid plumbing incidences and emergencies such as a burst pipe, no water, or sewer backup. If you are after some high-quality plumbing supplies then see here.
Types Of Plumbing Systems
1. Sanitary Drainage System
This type of system is purposely built and designed to remove wastewater from the house or building. It uses a series of pipes placed strategically to facilitate easy removal of the wastewater and for servicing when needed. The piping is done in such a way that it can be opened and flushed in case they are clogged. The sanitary drainage system collects waste from laundry, toilets, and the kitchen, which is then directed to the local sewer.
2. Stormwater Drainage System
This system is meant to drain rainwater away from the house. It is mostly comprised of covered holes that allow for running water to seep through and drain away, sometimes into a larger system. Storm drains were initially used to carry wastewater as well, though current systems have been updated for it to only carry stormwater alone.
3. Potable Water System
This system is connected to the main water inlet, with valves at various points of the house to cut off the water supply when needed. The portable water system is thus responsible for supplying water within the house or building, and sometimes has a water meter to measure water usage.
Who Is A Plumber
A plumber is someone trained to handle installation, repair, and serving pipes in a plumbing system. He/she can thus install drainage and water supply pipes, and handle repairs should there be blocked, burst, or leaking pipes. In addition to installing piping in your home or office, plumbers also do install toilet utilities, sinks, and almost everything connected to the plumbing system. Plumbers thus offer services such as:
– Unclogging clogged drains
Fixing water leaks
Reducing calcium buildup in the system
Replacing and repairing the water heater
Installation and repair of the sewer line
Sewer drain cleaning
Replacement and repair of the main sewer line
Upgrading a home's plumbing system.
When To Call A Plumber
1. Occasional Or Emergency Plumbing Issues
Always call a plumber when faced with a plumbing issue or emergency. This can be anything from a clogged system, a leaky faucet or pipe, or a leaking drainage system. Although some minor issues such as a leaky faucet may seem like nothing, they could lead to significant water wastage over time. Only a certified plumber should be allowed to handle most plumbing emergencies, such as a broken sewer line and such.
2. Never-Ending Plumbing Problems
Has your system been misbehaving recently, with persistent clogs and leaks? If yes, then chances are something is wrong with the entire system and should be checked. Some of these issues are tell-tale signs that your system needs an upgrade.
Are you looking to take on a complete house, kitchen, or bathroom renovation? If yes, it would then be advisable to have a plumber inspect your plumbing system to ensure it is sound and capable. The plumber may recommend simple repairs or upgrades depending on its current condition and what you intend to add.