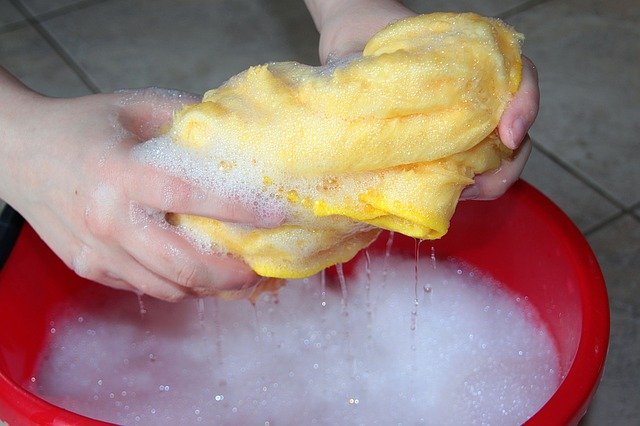 Just like most of the service providers, cleaners are always going to appreciate anytime they are rewarded for their work through tips. When hiring a cleaner, there are times when it might be a good idea to give out a tip. Some factors that are going to play a role include the company's tipping policy, the size of the company, the quality of work, and the state of your home. Before we go into the article you may want to see 'electrostatic cleaning UK'.
Self-employed Vs Agencies
You have to look at the size of the cleaning company you work with. Are you hiring an employee of a larger cleaning company with many employees or are you hiring a self-employed cleaner running their own business? self-employed cleaners have the freedom of setting their own rates and they don't give out a large portion of the money to the company. This is why they usually don't expect tips from their clients. Employees of large cleaning companies have no say when it comes to their wages, and they are going to get paid a portion of what the company gets from the clients. Some might even be relying on tips to earn a living wage. Consider this when determining whether to tip or not.
You also need to find out the tipping policy of the cleaning company. Some of the companies are paying their employees higher wages to make sure they don't have the pressure to get tips to earn a living wage. There are some companies that have built the tips into their rates. The service agreement has to show the rates and whether it includes a tip. There are also companies that don't allow their employees to accept tips from clients, and the cleaners are most likely going to decline if you try to tip them. You should ask them about their tipping policy so you can know whether to tip or not. They will also let you know what clients usually do and how much they tip.
The State of Your Home
In addition to the tipping policy and size of the company, you should also look at the state of your home when determining whether to give the cleaner a tip or not. If there is a difficult task they have to do like a messy kitchen or filthy bathroom, or if the house has not been cleaned for some time, then you can decide to give the cleaner a tip even if you normally don't.
The Quality of Work
You also have to look at the quality of work the cleaners have delivered before you can decide to tip the cleaners. If the cleaner has done work but you aren't happy with it, you don't have to give them a tip, especially when you have to call the company and ask them to do a follow-up clean. If the cleaner has done a great job and your home is now sparkling clean, then it might be a good idea to show your appreciation by giving them a tip for a job well done.
How Often and How Much Should the Tip Be?
Once you have decided that you will give the cleaner a tip, you might be wondering how much you should give the cleaner. To answer the question, you have to look at things like the type of services you have received, how the rates are determined, and whether you have the same cleaner or a different one every time you need their services. All of these factors have to be considered.