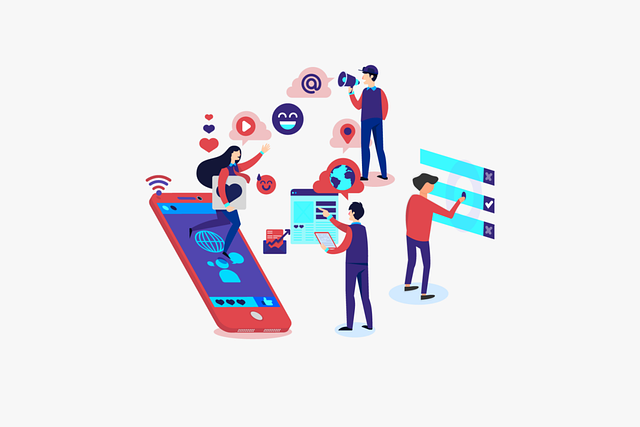 There are several ways to be a Digital Marketer. Although, many people begin their Digital Marketing Career in the traditional marketing role before specializing in the fast passed digital world. The truth is that there is no specific background experience needed to be a Digital Marketer. The only thing that is needed is a set of specific skills. Many people come into the digital marketing field from different roles like Webmaster, Copywriter, or Influencer.
Becoming A Digital Marketer In Three Steps: –
Learning Digital Marketing Fundamentals
Learning How To Use Key Digital Marketing Tools
Building A Portfolio Of Digital Marketing Projects
i) Learning Digital Marketing Fundamentals
Acquiring the core technical competencies in SEM and SEO analysis, advertising, social media marketing, and email marketing is the first step towards beginning a career as a Digital Marketer. Do not forget to find ways to show that you have the many skills a digital marketer should possess, such as a strong writing voice, leadership, and the feel for the online landscape.
It will take months or years to grow and develop skills in the industry if you are trying to pick up experience with SEO, email marketing, analytics, and anything else in a disjointed manner. That is why programs, such as Digital Marketing Bootcamp from BrainStation, have been designed to specifically teach you the most important aspects of Digital Marketing efficiently. For readers in London see 'Marketing Executive in London'.
ii) Learning How To Use Key Digital Marketing Tools
Today, there are many digital marketing tools, and the more you gain experience with these tools, the easier it will be for you. For example, Google Ads and Google Analytics are tools that allow Digital Marketers to track and measure digital campaign performances. SEO tools such as SEMrush, Moz, and Ahrefs are vital, as it gives a Digital Marketer the ability to explore different but relevant keywords, analyze competitor's SEO campaigns, identify related keywords, and check backlinks to a page.
Experience with email campaign tools such as SendGrid or MailChimp can be beneficial if you are looking to break into the world of digital marketing. This applies to also CRM (customer relationship management) programs like Hubspot and Salesforce.
Social media is the easiest way to dip into the Digital Marketing World. Did you know that digital marketing heavily relies on LinkedIn, Instagram, Twitter, Facebook, TikTok, and other platforms to generate traffic, leads, and build brand awareness? Developing a following using social media managing tools such as Hootsuite, Buffer, and Later can help you stand out from the rest.
To create content that stands out from the rest in social media platforms, you can take advantage of free graphic design platforms, such as Canva, and stock image websites like Pexels or Unsplash.
iii) Building A Portfolio Of Digital Marketing Projects
Putting a portfolio together comes with added challenges for Digital Marketers. Rather than showing a complete project, you will have to show the process and outcomes in a way that demonstrates the power of teamwork, strategic thinking, and planning.
It would be wise to include samples of published work in newsletters, content, or/and social media posts. This will help indicate your role and the strategies that you have developed and planned. In a nutshell, include anything and everything relevant to your career and projects that you have undertaken. Do not forget to share credit rather than hogging the spotlight. It is beneficial to show that you know how to work as part of a team.