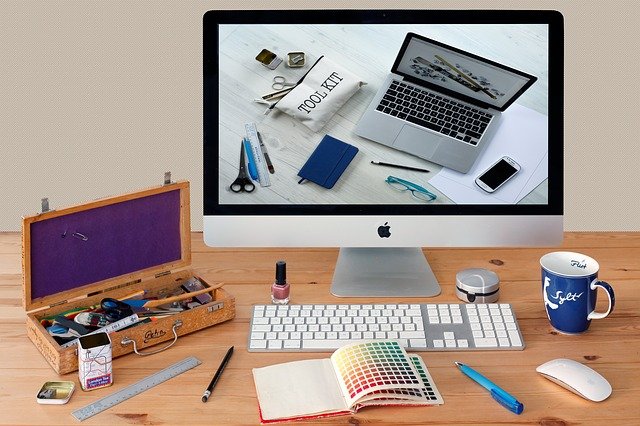 If this is the first time you hear the term of digital design, it's time to find out what it is and what it can do for your business. In a few words, digital design is an umbrella term that includes any kind of design you can only view in digital format. It includes any type of web page or mobile app.
If you want a more concise definition, check out the one provided by a Quora user:
"Digital design refers to what is created and produced for viewing on a screen."
As we are experiencing a rapid expansion of the digital world, it comes without saying that you, as a designer, will have to master digital design to cope with the requirements of your future clients. It matters less whether you're a UX designer or a graphic artist; chances are that grasping the basic skills of digital design will allow you to take your career to the next level.
How Is Digital Design Different From Print Design?
Even though they may appear quite similar in nature, digital design and print design differ in several aspects you'll need to study in detail if you care about your career as a designer. If you are in Hampshire I would recommend you see design agency Hampshire.
The Deliverables Are Different
Before taking on a digital design project, you should familiarize yourself with the types of deliverables you may be asked for.
Here are some of the digital design deliverables:
Website elements (call to action buttons, menus, hero units)
UX wireframes
Banner ads
Infographics
Graphics for reports and white papers (in PDF format)
As opposed to the above, print designers may need to deliver some of the following:
Flyers
Brochures
Magazine covers
Spread ads
Book covers
Print ads
Business cards
If you intend to pursue a career as a digital designer, you should take a closer look into the types of projects you may need to work on. Banner ads, for instance, have industry-standard formats you need to know and implement. Other projects require you to have a good understanding of how to visually represent data for users who are going to view it on screens of different types and with different sizes.
The Link Between Digital Design And Analytics
Data and analytics are yet other major points of difference between print and digital design.
It is virtually impossible or very difficult to track the performance of a print brochure or flyer. On the contrary, the performance of digital creations is very easy to track via various metrics such as views, interactions, likes, clicks, downloads and shares.
As a digital designer, you may need to ensure that your designs perform as expected in the online realm. This means that creating visually attractive designs might not be enough to keep your clients happy. You'll always need to take into consideration the target viewers and to try to grab their attention and to raise their interest. Most clients will probably ask you to create several different versions of each material, in order to split test them on various channels.
Interactivity Makes The Difference
Digital design is interactive, this being one of the key differences between the two.
In fact, not all digital design types are interactive. Infographics, for instance, are very similar to posters, as they are static images. On the other hand, most elements you can find on websites are highly interactive, allowing users to click, drag and drop them.
The interactive design stretches beyond aesthetics. Above anything else, it has to be usable and intuitive. This is what UX designers do: create interactive elements that are easy to use.
Graphic Designers
These professionals work mainly with static images. Their role is to create infographics, illustrations, and reports. The most important elements they need to care about are aesthetics, branding, and readability.