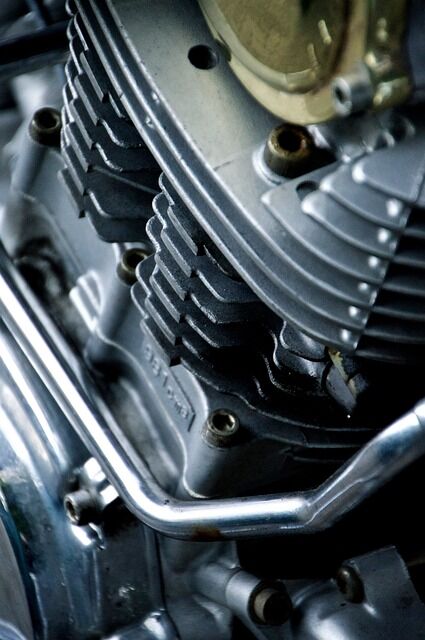 When it is worthwhile to install a sports suspension?
Generally speaking, there are two reasons why a sports suspension is installed. They are to lower the vehicle or to accomplish a sportier driving performance. The standard suspensions installed by manufacturers are definitely not of inferior or bad quality.
However, it meets the needs of most motorists the most important factor is ride comfort on standard suspension standards. For a majority of customers, a safe and good driving experience is a more important priority than having a maximum lowering to be able to take bends more quickly. If you are looking for performance parts then see performance parts UK.
How is your vehicle used?
Your car is not only used for going to work and shopping, but would you would also like it to be sporty and fast out on the road for the weekends? Is your private vehicle also used on race tracks such as Nurburgring or would you like to take advantage of the Eifel's beautiful serpentines? Is your car's appearance is important and you would like to cut a great figure when you go to tuning meetings?
If your answer is yes to any of the questions above, it makes sense to install a sports suspension. However, if those advantages are not really that important to you, then standard equipment will probably be cheaper and more comfortable for you.
Comparing 3 kinds of sports suspensions
When discussing sports suspensions, there is a fundamental distinction that is made between these types of suspensions; air spring, Coilover, and sports system. So what are the differences between them?
Sport suspension without any threads: Pros and Cons
With regular sports suspensions, a combination of springs and shock absorbers are tuned so they are sportier than standard suspensions are.
The ride comfort is still similar to the one with standard suspensions. That is due to the fact that the damping is usually unchanged at its preset level to ensure driving pleasure without any complications.
A disadvantage is that, unlike Coilover suspensions, sport suspensions have fixed preset damping that cannot be adjusted using a screw thread. It offers fewer adjustment possibilities and less flexibility when it comes to the personal preferences of the driver. However, it definitely is an upgrade to standard suspension systems.
Performance Coilover suspension
Coilover suspensions have a screw thread, as suggested by the name. That means you can individually adjust the lowering. Usually, it is done by either the tuner or driver, and the thread gets screwed by hand to its desired height. You do not need a workshop or tools to do this.
When the hardness is changed along with the compression damping and rebound, coil-overs also provide flexible adaptation for various vehicle and track conditions.
It is fairly expensive to retrofit an air suspension due to the numerous components and all of the complexity that is involved. So for most vehicles, it is not realistic.
Installation process: How a sports suspension is installed on a car
A professional should always install a sports suspension. It is theoretically possible to replace your own suspension (assuming that you have all of the necessary knowledge. However, the safest option is always to have an experienced auto mechanic technician do the installation at a specialist workshop.
The installation will have a warranty, as well as the proper registration and wheel alignment, so you can ensure that all ABE (general operating permit) and TUV guidelines are met.
We are unable to provide step-by-step instructions for installing a complete suspension system right now. It is beyond the scope of our article. However, there are detailed installation videos that are available that will go into more detail on the different aspects involved in installing a suspension.